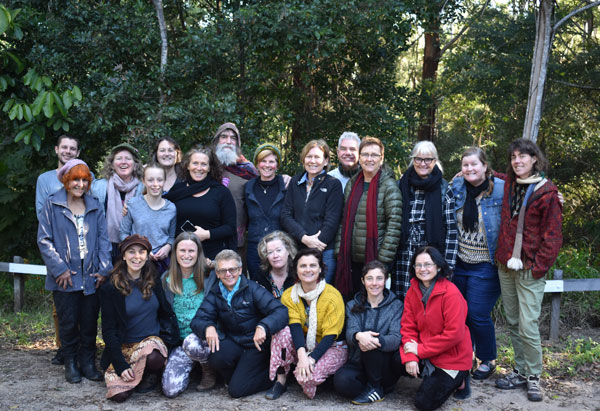 In June 2018, members of AELA's Earth Arts Collective, together with other
artists and creatives, gathered at Chenrezig Buddhist Retreat on the Sunshine
Coast hinterland for a three-day retreat. The Earth Arts Retreat provided
participants with a masterclass about Earth jurisprudence, coordinated and
presented by AELA Co-Founder and National Convenor, Dr Michelle Maloney.
Guest speakers also Dr Mary Graham, Adjunct Associate Professor, University
of Queensland and Kombumerri Elder, and Dr Edward Morgan, (Griffith
University) who spoke about systems theory and the scientific understanding
of our interconnected world.
The Retreat enabled participants to explore new concepts and incorporate
new ways of thinking into their creative practices.