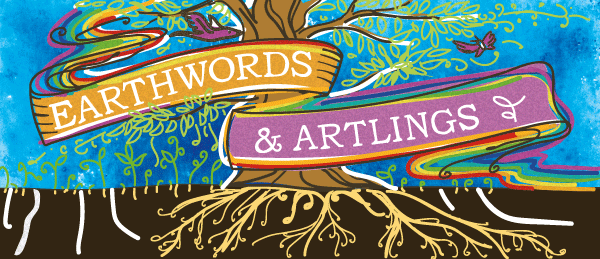 ---
---
Earthwords & Artlings, Volume 1: Voices of Nature 2020
Voices of Nature 2020 – View Fullscreen
About the Anthology
Storytelling is as old as humanity, and in the 21st Century, stories are still our most powerful way to share our experiences, creativity, wisdom and inspiration.
AELA's mission is to increase the understanding and practical implementation of Earth centred governance, with a focus on law, economics, education, ethics and the arts. We believe that creativity plays a critical role in bringing about the profound cultural shift required to transform human governance systems from being anthropocentric, to becoming Earth centred.
The theme for the debut Earthwords Anthology is Voices of Nature.
'Voices of Nature' is the theme of AELA's national biennial arts program in 2020, which produced a series of exciting webinars from August to October, 2020, and culminated in the Voices of Nature 2020 National Exhibition at the Vacant Assembly gallery space in West End, Brisbane.
The Earthwords and Artlings Anthology ('the Earthwords Anthology') provides a platform for emerging and established Australian creatives to exhibit work designed to reflect, lament, provoke, celebrate and challenge our ideas about ourselves and our relationships with other life and life supporting systems on our fragile planet.
The Earthwords Anthology values and celebrates creative pieces that are optimistic and that reflect the hope, gratitude, wonder and possibility needed to envision a positive future for our planet. In saying this, we encourage creatives to explore the emotional complexities of earth-centred concepts, however, the Earthwords Anthology ultimately aims to be a space for the celebration of nature and the betterment of our earth.
---
ANTHOLOGY, VOLUME 1, EDITORIAL TEAM
Dr Michelle Maloney
James Lee
Claudia Pilon-Summons
Ally Moulis
MANAGING EDITORS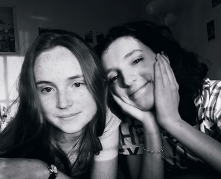 We would like to acknowledge the Gadigal People of the Eora Nation upon whose ancestral lands the Earth Arts Anthology is being developed. We would also like to pay our respects to elders past, present and emerging as the traditional custodians of knowledge and storytelling on this land. Sovereignty was never ceded.
Hi, we're Ally and Claudia – the co-editors of AELA's debut Earth Arts Anthology! We're best friends who studied together at university and quickly bonded over our mutual interests in environmental and social justice, storytelling, and environmental activism.
We began our engagement with AELA in 2019 when completing our Honours theses; Ally investigated the role of storytelling in motivating action on climate change, while Claudia interrogated the key barriers to Rights of Nature implementation in Australia. Although these projects were quite different, they both reflected our desire to motivate people to challenge the way they interact with the natural world by embracing a deeper and more emotional mode of engagement than is currently promoted by western systems of law and governance.
We knew that in order to achieve this, it would be vital to engage people's hearts, minds and imaginations. As such, we are beyond excited to have the opportunity to work with AELA to produce the Earthwords Anthology, and provide a platform for the emergence of earth-focused creativity!
If you would like to know more about Claudia and Ally, please visit www.linkedin.com/in/claudia-pilon-summons-826831163 to access Claudia's LinkedIn, and https://allymoulis.wixsite.com/website to view Ally's online portfolio.