Tipping Points 2022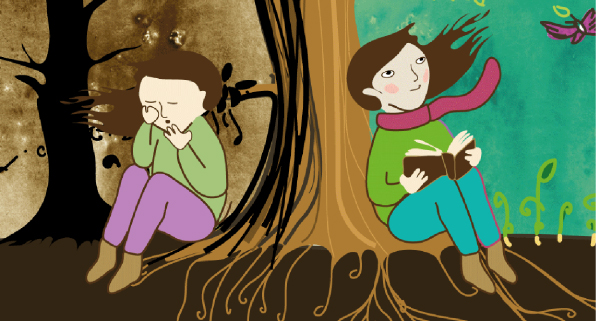 Coming soon!
Voices of Nature 2020

'Voices of Nature 2020' was the theme of AELA's national biennial arts program in 2020, which produced an exciting, online public lecture series in September and October, 2020, and culminated in the Voices of Nature 2020 National Exhibition at the Vacant Assembly gallery space in West End, Brisbane, from October 12 – 18, 2020.
View the galleries from the Voices of Nature 2020 National Exhibition and Virtual Gallery here:
Rights of Nature Australia (RONA) 2018
Australia's Bi-Annual Arts Celebration of the Rights of Nature – 22nd to 28th October 2018, Brisbane.
2018: Please see our end-of-year, AELA Earth Arts newsletter for a wrap-up of our 2018 events.
RONA18 was AELA's major Earth Arts Program for 2018, and was designed to promote cultural engagement with the Rights of Nature movement, and to celebrate the Rights of Nature Australia (RONA) Peoples Tribunal, which was held on Saturday 27th October 2018 in Brisbane. AELA's intention is to blend the creative re-interpretation of environmental governance with cultural responses to the rights of the natural world to exist, thrive and evolve.
View the RONA18 Arts Catalogue below:
RONA18 Art Catalogue

Download the RONA18 Arts Catalogue
Find out more:
Rights of Nature Australia (RONA) 2016
RONA16 Catalogue

Download the RONA16 catalogue of our 2016 Arts Program, which was connected to the 2016 Peoples Tribunal for the Rights of Nature Australia.
Earth Leaders Lab
July 2014, Bundanon NSW
In conjunction with Bundanon Siteworks, AELA worked with De Quincey Co and Lean Productions to run a 1 day workshop that brought people together from the arts, education, law, science and architecture, to explore how our different professional traditions engage with caring for the Earth.  Our National Convenor, Michelle Maloney, also joined a panel facilitated by ABC journalist Robin Williams, and AELA Project Manager Jules Livingstone led workshop discussions with Bundanon participants about Earth laws topics.
Wild Law Art Exhibition
September 2013, Brisbane
This art exhibition was created in partnership with Professor Marian Drew and her colleagues and students at the Griffith University College of Art.  It opened in conjunction with AELA's 2013 Wild Law Conference, titled "Living within our Ecological Limits – Law and Governance for a Finite World".
Wild Law Arts Incubator
June 2012, Sydney
In partnership with De Quincey Co. This workshop was organised by De Quincey Co, to bring Earth lawyers, indigenous community leaders and artists together to explore Earth jurisprudence. AELA's National Convenor Dr Michelle Maloney gave a talk and led workshop discussions at the event.