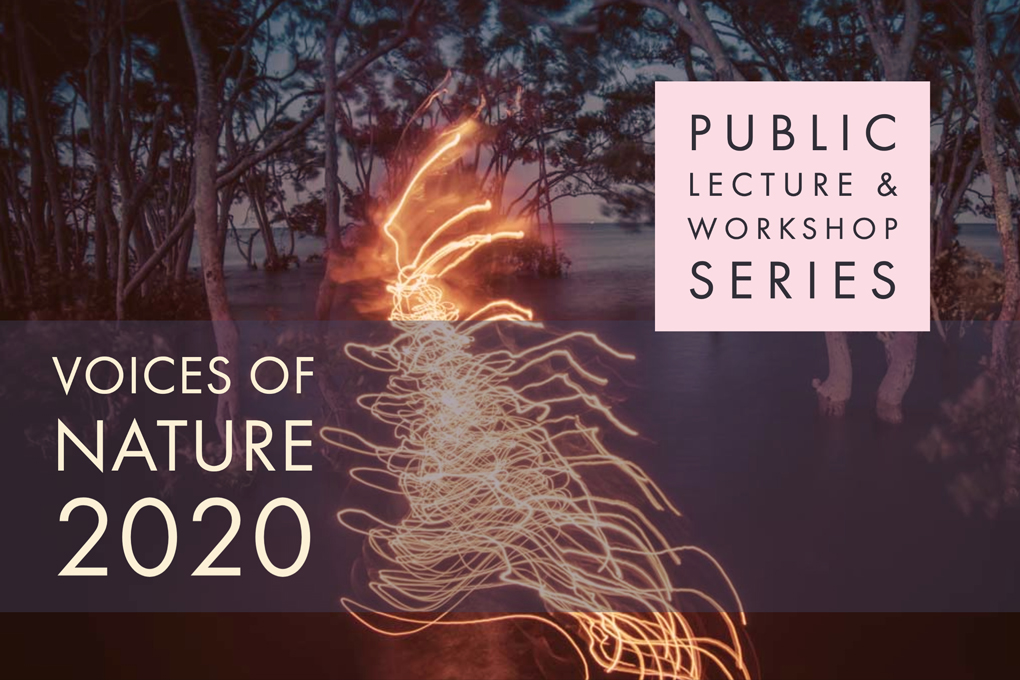 'Voices of Nature 2020' is the Australian Earth Laws Alliance arts program for 2020.  It brings together acoustic ecology and visual arts communities, to celebrate the Rights of Nature, and encourage the exploration of the concepts of voice, standing, representation, and agency of the natural world within human governance systems.
The arts program includes a Public Lecture & Workshop Series (please see the event details below), the Brisbane-based National Exhibition and our fantastic Virtual Gallery.  Other events include: AELA's International Earth Laws Conference – "Earth Laws Asia Pacific: Earth, Sea, Fire, Spirit" (October 14 -16, see www.earthlaws.org.au) and the Australian Peoples' Tribunal for Community and Nature's Rights, (October 17, see www.tribunal.org.au) .
The Rights of Nature movement is grounded in the recognition that humanity is just one member of the wider Earth community, and that we have evolved with, and are dependent upon, a healthy, interconnected web of life on Earth. Rights of Nature laws and new governance systems are emerging around the world. For more information about the Rights of Nature, please visit AELA's Resources webpage.
Public Lecture & Workshop Series events:
---
Event recordings
Poetry as the Conservation of the Wild – 1 October 2020
Exploring the Voices of Nature – 10 September 2020
Listening to Nature – a webinar with Andrew Skeoch and Michelle Maloney – 15 September 2020