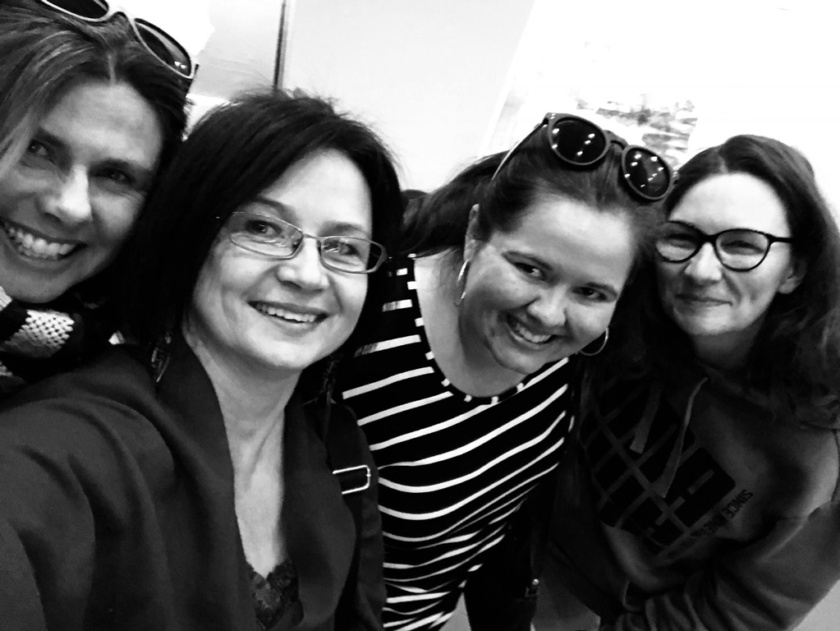 Renata Buziak, Tanja Brueggemann, Vicki Kelleher, Leah Barclay
---
Pictured [left-to-right]: Vicki Kelleher, Renata Buziak, Leah Barclay, Tanja Brueggemann
---
Renata Buziak
Renata Buziak (PhD) is passionate about physically engaging nature and organic processes in her photo-media practice. She is an artist, educator and researcher based in Brisbane.
Renata's practice builds on historical and experimental photography, intercultural and art-science research, and cross-disciplinary collaborations. For over a decade Renata has been developing an image making process- the biochrome, by fusing organic and photographic materials subject to organic decomposition. Her recent PhD research focused on Australian native medicinal plants from Minjerribah / North Stradbroke Island.
Renata's work has been exhibited in solo and group exhibitions, nationally and internationally, received a number of art awards, and features in private and public collections.
---
Tanja Brueggemann
Austrian composer Tanja lives and works in Vienna. Her compositions are based on recordings of natural soundscapes, adaptations for acoustic instruments, and the quest for the real and artificial in redefining acoustic phenomena. Tanja enjoys working intensively with people all over the world, getting to know their approach to life, science, music and sound, through voices, dialects, playing instruments, natural soundscapes and relatedness to vocalizations of animals. Through her compositions, Tanja receives the joy to interact with individuals and environments, being grateful for their offerings.
---
Vicki Kelleher
Vicki is an experimental spoken word artist working with words and resonance, exploring ourselves as nature. Taking form as written and spoken poetry, poetic landscapes, collaborations in words and visual ecological settings, and collaborative improvisational performance work with Australian and International composers, musicians, movement, and visual artists. Vicki's work has been exhibited at GOMA and The Edge, in Brisbane, and performed as a member of Bloom Collective at Contexts 2018, the 8th International Festival of Ephemeral Arts in Sokowosko, Poland.
---
Leah Barclay
Leah is an Australian sound artist, composer and researcher working at the intersection of art, science and technology. She specialises in electroacoustic music, acoustic ecology and emerging fields of biology exploring environmental patterns and changes through sound. Her work has been commissioned, performed and exhibited to wide acclaim around the world. Leah composes complex sonic environments that draw attention to changing climates and fragile ecosystems. These works are realised through live performances, interactive installations and site-specific interventions drawing on environmental field recordings, data sonification, live streams and immersive sound diffusion.