AELA's Earth Arts program aims to stimulate and showcase the role of creativity in transforming our societies to Earth-centred systems of governance. In 2016 and 2018, AELA hosted national arts events, which you can view here. Due to our changing COVID world, AELA's 2020 and 2022 Biennial Earth Arts celebrations are online – with a fiesta of arts webinars, our Earth Arts Anthology, and our fantastic 2022 gallery.
This year, AELA's Earth Arts program is titled "Tipping Points", which will be celebrated online, in Earth Laws Month (September 2022). Read on for how to get involved!
"Earth Laws Month" will feature events and discussions to showcase all things Earth-centred across law, governance, ethics, and the arts!
Get involved in AELA's 2022 Earth Arts Celebration – "Tipping Points"
1. Earthwords & Artlings Anthology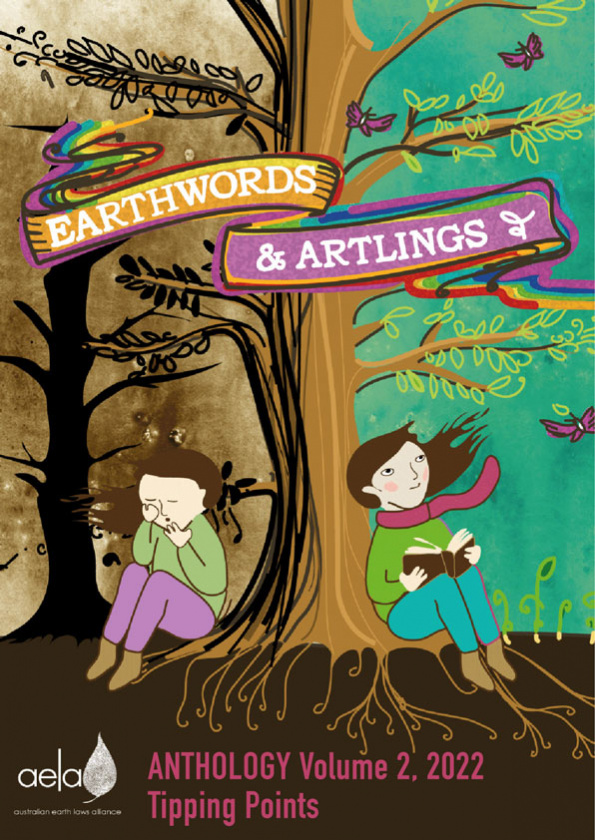 AELA's Earthwords & Artlings Anthology, Volume 2, is open for submissions under the theme of "Tipping Points".
"Tipping Points" invites the exploration of the social and ecological spaces at the precipice of change, whether the threshold has just been encountered, retreated from, or passed long ago. And whether the encounter is momentous and calamitous, or banal and unremarkable, "Tipping Points" provides an open provocation for creative musings about the places, socio-ecological relationships, and timelines that we find ourselves in . . . or perhaps yearn for.
Submissions for Earthwords & Artlings Volume 2 have now closed.

View and download Earthwords & Artlings Anthology, Volume 1, "Voices of Nature" (2020) here
---
2. Earth Arts Virtual Gallery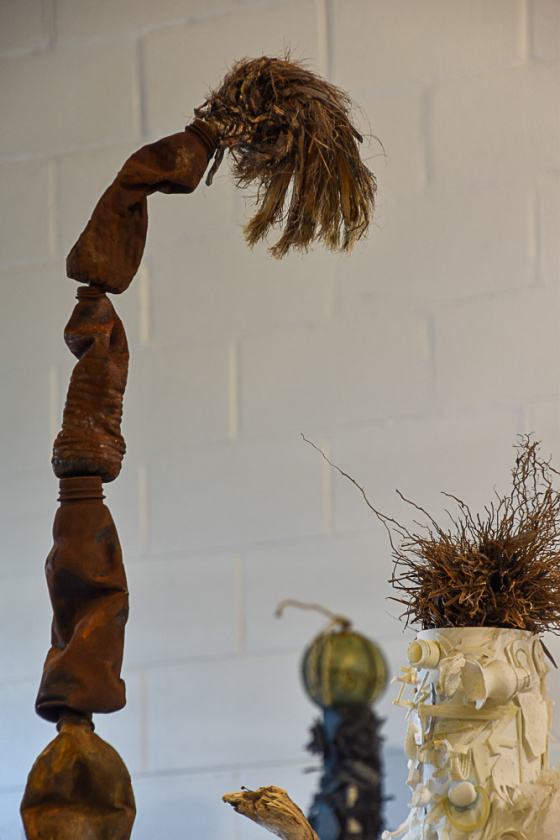 This year, AELA will be promoting the work of Earth Artists and creatives, via our Virtual Gallery, during Earth Laws Month in September. We aim to return to hosting 'in person' art exhibitions in coming years – but this year, we'll be all-virtual and totally fabulous.
See the previous galleries for the 2020 Voices of Nature Virtual Gallery and National Exhibition Gallery.
To submit to the Virtual Gallery, please email your interest by 10 August, 2022, to [email protected]
Image: The Grand Negotiations 2020 (detail) / by Merete Megarrity
---
3. Earth Laws Month – Let's talk about art!

During Earth Laws Month, we will be holding online panel discussions and presentations for artists and creatives to share the work that they have been engaged with, works they are planning, or just the ideas that spark and drive the creative processes. With our national and international audiences, September will be a terrific time for you to promote your practice.
Expressions of Interest (EOIs) are invited from any creative artists (literary, sculptural, digital, sonic, visual, textile, multi-media and more!) who would like to present and discuss their works during Earth Laws Month. Please email us at [email protected] for more information.