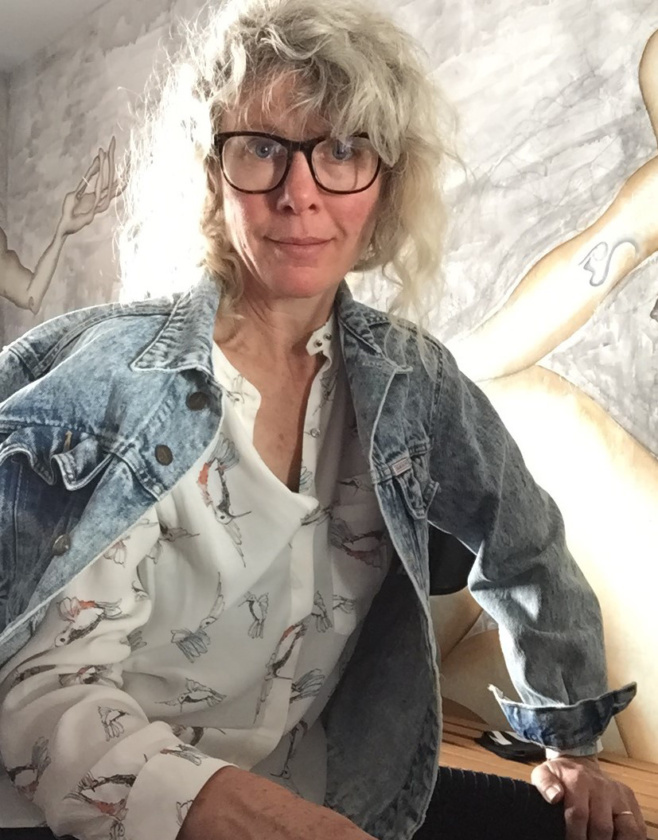 Michele England
Michele England's artwork invites the viewer to consider various topical issues, particularly those dealing with contemporary consumer lifestyles, industrial and agricultural practices and the impacts of these on the environment. Most of her research results in paintings, textile works, printing and objects.
England's work often uses the methods of collage and bricollage to combine imagery, techniques and materials. Trained in the fine arts, her artworks employ oil and watercolour paints, screen based prints and drawings. Michele also combines the practices of art and craft by using embroidery, decoupage and quilting to bring about unexpected metamorphoses and contextual changes.
Michele is currently completing a Master of Philosophy in Visual Arts at the Australian National University and has had numerous solo and group shows in the ACT region and further afield. She has been a finalist in numerous art awards.