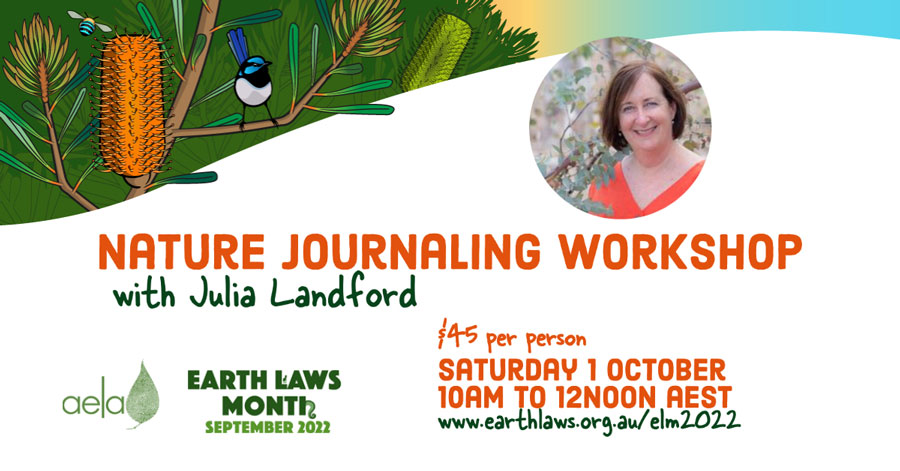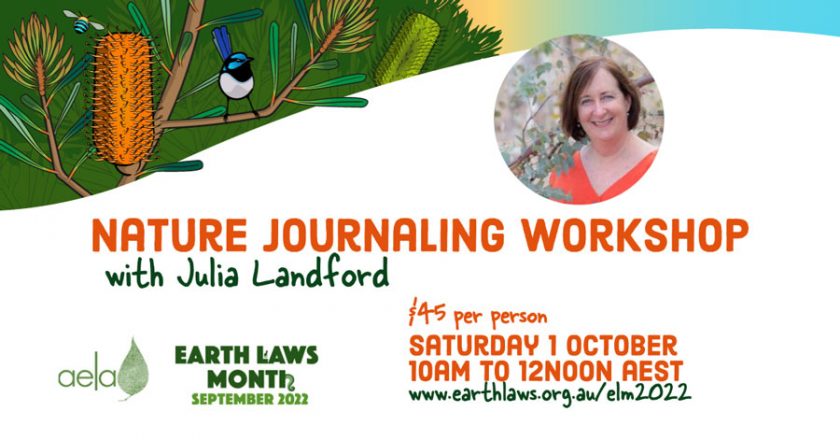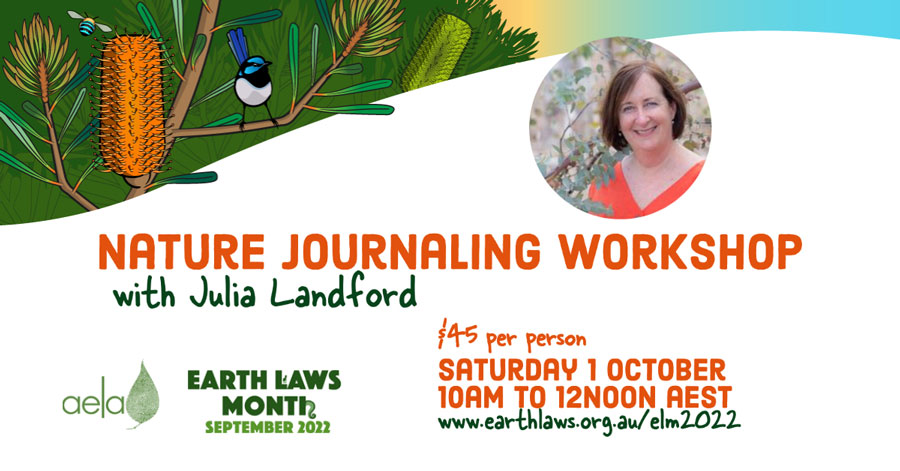 Learn how to create your own nature journal with Julia Landford! Learn about nature journaling and start to see the natural world around you through mindfulness, observation, sketching, drawing and note-taking. This is the perfect way to slow down, explore the environment and get to know the plants and animals around you. Suitable for beginners through to advanced artists, nature journaling provides a structured and enjoyable way to record your observations in nature, with beautiful results to revisit over time.
Have your journaling materials ready (see the list below) and enjoy a 2 hour workshop of guided exercises, that will help you engage with deep observation and record your nature experiences.
Materials Required
some natural objects (eg a leaf, feather, stone, sea shell or seeds etc)
visual art diary (200gsm paper in A5 or A4 size recommended)
graphite and colour pencils
watercolour paint set
small and medium-sized paint brush (with a good tip)
water brush
ruler
magnifying glass
eraser
pencil sharpener
ABOUT OUR WORKSHOP HOST

Julia Landford is the Founding Director of NatureArt Lab. She's passionate about environmental education, fostering human connections with nature through creative practices of art, photography and nature immersion tours. Julia won ACT Educator of the Year (AAEE, 2019) and Telstra Best of Business Award 2022 (ACT winner for Promoting Sustainability).